[Unrestricted Sourcecode Rights]
"Increase Your Website Profits Instantly With The WP Profiteer Wordpress Plugin.
PERIOD.
Stop Losing Money When Your Visitors Land On Broken Links!"
Includes Unrestricted Private Label Sourcecode
Rights And This Salespage!

WP Profiteer is a handy Wordpress plugin that captures lost profits on your blogs.

It does this by redirecting the 404 Error Pages that your visitors encounter, to any URL you select, instantly. Your visitors will never even see the error page!
Upload, Activate, Enter Your Redirect URL. You're Done.
We're Talking ONE Minute Here. Literally.


This one simple action could end up paying you for years to come by capturing those 'lost' visitors who would have just seen an error page if you didn't have WP Profiteer installed.


There's 101 ways to increase your bottom line, and this is one of them. Use it.
Every Wordpress site owner should be using this plugin...

...and lucky for you, it comes with Unrestricted Private Label Sourcecode Rights, AND this very salespage. You can sell it from your own site and keep 100% of the profits! You can also use it on unlimited site that you own, as well as unlimited client sites.


Here's What You'll Get When You Order WP Profiteer Today:


1. Quick Install/Setup Guide PDF

2. Quick Install/Setup Guide Source File

3. WP Profiteer plugin (un-encrypted sourcecode)

4. This very salespage and mini-site graphics.

5. Unrestricted Private Label Sourcecode Rights - You're free to edit and distribute any way you wish!

6. Full Support should you have any issues.

7. Free Lifetime Updates - if Wordpress makes changes that prevent plugin from working, we'll update it, and you'll get the new version for free.

---
*Fast Action Bonuses*
Order WP Profiteer today, and get the following bonuses:
Bonus #1
The Profit Chains Blueprint

$14.95 Value
Bonus #2
Wp Video Optin Plugin
+ Developer License
$9.97 Value!

---
You're Protected By My 30 Day 100%
Money Back Guarantee!
WP Profiteer
comes with a full 30 day money back guarantee. If you're unhappy with it for any reason, simply request a refund and it will be sent to you. You risk absolutely nothing.
You might expect to pay a handsome sum for this complete package, but if you order today you'll get everything above for
less than $30!


Ready To Get Started?

Put WP Profiteer To Work On Your Blogs Today.

** Order Now **

UNRESTRICTED PRIVATE LABEL SOURCECODE
RIGHTS AND THIS SALESPAGE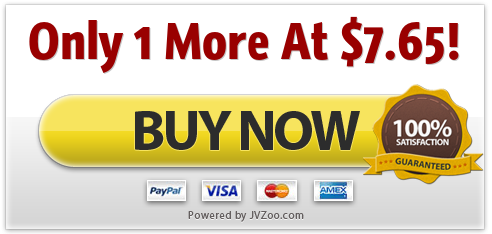 Instant Download After Payment
You're one small step away from tapping into some highly
targeted traffic...that's currently being
WASTED
.